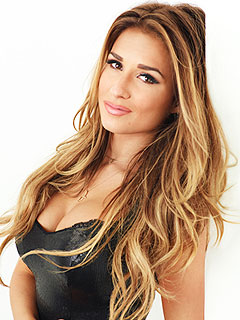 Kwaku Alston/E!
The birth of Jessie James Decker's daughter may have been picture perfect, but her labor and delivery didn't exactly go according to plan.
During a routine checkup with her doctor, the country singer and Eric & Jessie: Game On reality star was given some unexpected news: baby girl was on her way!
"He was like, 'You are going to have this baby today. It's time, she's really huge and I don't want you to go any longer,' " James Decker, 26, tells PEOPLE.
The sudden due date explains the full face of makeup worn in the hospital pictures.
"I got so much flack for being dolled up in that Instagram photo, but I went to the doctor for my weekly check-up … of course I was dolled up because I like to leave the house that way," she says.
Read More