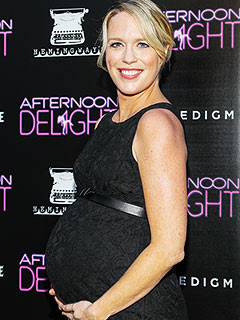 Paul A. Hebert/Invision/AP
Jessica St. Clair continues to stay in sync with her best friend!
The actress, 36, and her husband Dan O'Brien are "thrilled to welcome" daughter Isobel Kelly O'Brien, her rep confirms to PEOPLE exclusively.
Born in Santa Monica, Calif. on Tuesday, Oct. 1, baby girl weighed 9 lbs., 9 oz.
"Everyone is healthy, happy and doing great," her rep tells PEOPLE.
St. Clair's new addition is only the latest coincidental parallel to former Best Friends Forever costar Lennon Parham's life. Not only did they both marry within one week of each other in July 2006, but Parham welcomed daughter Saraya in April.
Read More