Ace Knute is all about the love!
On Friday, Jessica Simpson took to Instagram to showcase another sweet moment with her 18-month-old blond beauty.
With a tennis racket in each hand  — and two more close by on the court — Ace took a time out from going after the ball to give his mama a chance to snap a quick picture.
"ACE!!!" Simpson, 34, captioned the shot of her son trying his hand at a game of tennis.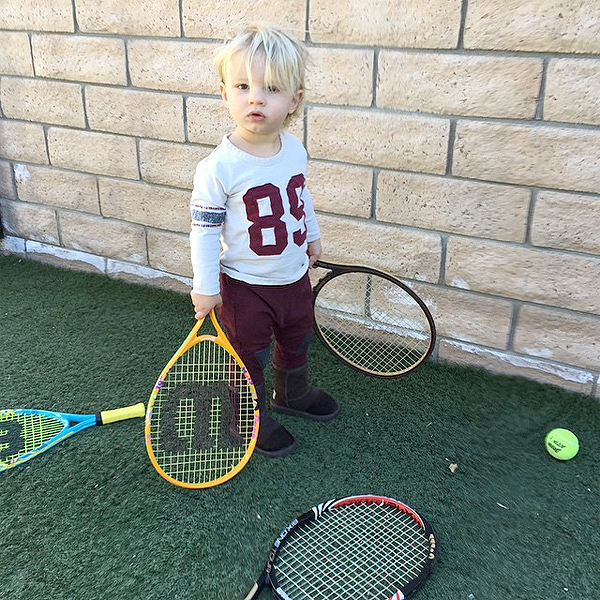 Courtesy Jessica Simpson