Cute overload!
Jessica Simpson shared a cute pic of her kids getting ready for bed on Friday.
"Nighty Nite," the newlywed, 34, captioned the black-and-white photo she posted on Instagram.
In the shot the singer, actress and fashion mogul can be seen wearing a hoodie as she snuggles with Maxwell, 2, and Ace, 13 months, who are swaddled in soft blankets.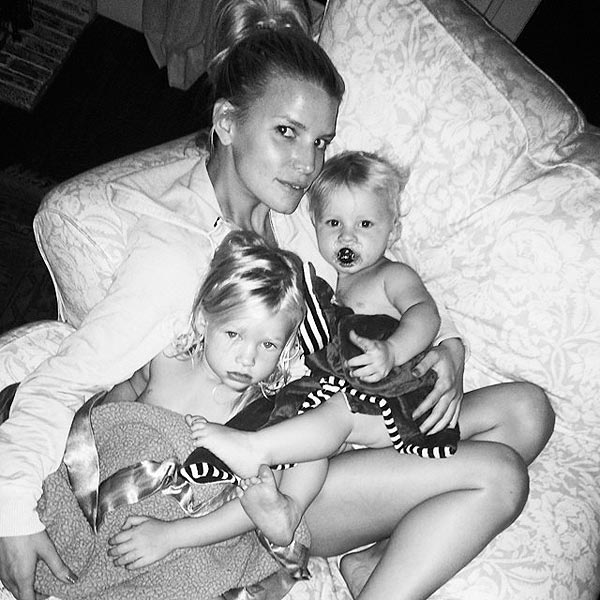 Courtesy Jessica Simpson