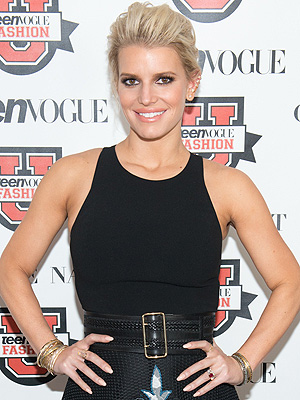 Noam Galai/WireImage
Jessica Simpson's daughter already has an eye for expensive things.
According to the singer, Maxwell Drew knows how to mix-and-match her playthings with Simpson's pricey cosmetics collection.
"She has completely taken over my makeup," Simpson, 34, told Extra at the 2015 Teen Vogue Fashion University in New York City.
"It's unfortunate that her purse, which is probably like $3, has all of my Chanel lipglosses."
But Maxwell isn't just digging into her mom's makeup: the 2½-year-old has been known to swipe a shirt from dad Eric Johnson's closet.