We'll never tire of seeing adorable photos of Jessica Simpson's little girl Maxwell Drew. (Note: Keep them coming!) So we were especially happy on Tuesday when the designer posted a sweet snapshot of her 22-month-old drawing with chalk in the family driveway.
Even cuter, Maxwell was wearing a neon yellow heart-adorned sweater ($18) from her mom's girls collection with hot pink pants to complement her tousled and tied up blonde curls.
"Maxi drawing circles in her @jessicasimpsonstyle sweater. I love being able to see her in the brand. It melts my heart!" wrote Simpson to caption the photo.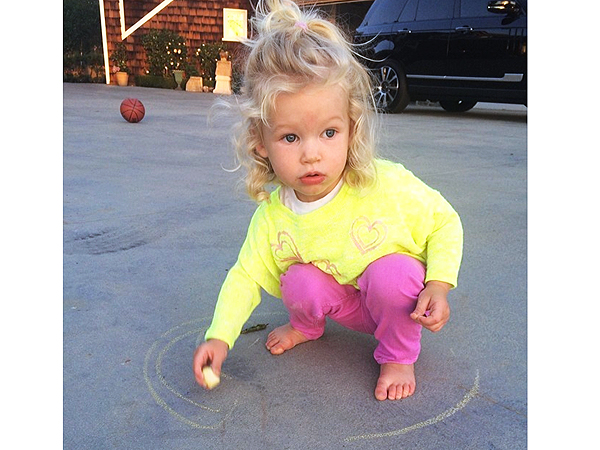 Courtesy Jessica Simpson