If Jessica Simpson's adorable Instagrams make you feel part of her family, it's time for an update from the doting mom of two.
During an appearance on The Tonight Show on Tuesday, the fashion mogul, 35, opened up about her little ones, Maxwell Drew, 3, and Ace Knute, 2.
When host Jimmy Fallon held up a cute photo of the brother and sister swimming, Simpson smiled while saying how "they look like their daddy," former NFL player Eric Johnson, 35.
The singer-turned-fashion star gave Fallon a preview of what antics his kids might pull as they mature, including "pooping in the grass, not the diaper." She also warned the comedian about guarding his phone.
"They're better at technology than I am," Simpson admits. "Not that I'm ever good at it, but they take over people's phones and somehow find the pictures not to post. Very smart children."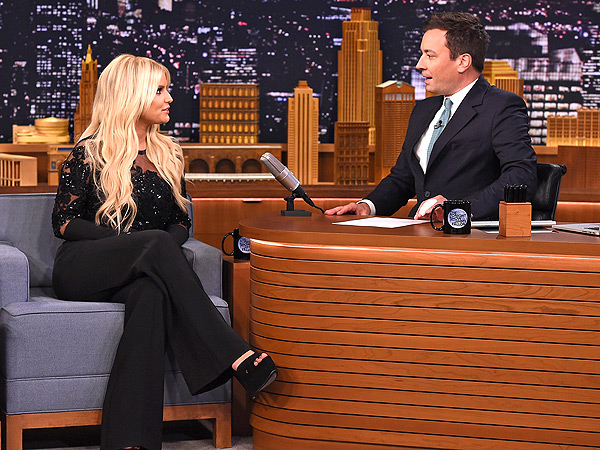 Theo Wargo/NBC/Getty