Looks like American Idol has a new number one fan: Jessica Simpson's son Ace Knute.
On Friday, the designer and Weight Watchers spokeswoman, 33, posted a cute Instagram photo of herself cuddling up to her younger child.
While Simpson smiles at the camera, her 7-month-old baby boy seems more interested in the onscreen action, watching the reality singing competition with wide-eyed awe. "American Idol captivated him," she captioned the black-and-white photo.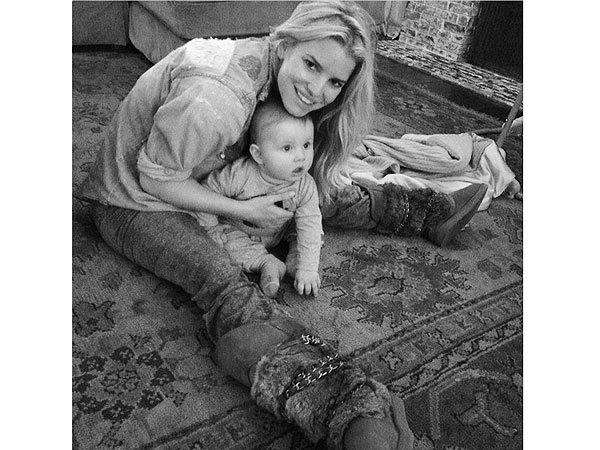 Courtesy Jessica Simpson