Jessica Biel's got her hands full, but nothing stops her from enjoying her morning meal with her little man.
"[Three things I can't live without are] yoga, eating breakfast with my kid [and] listening to Erykah Badu while I eat with my kid. We love her," Biel writes in a short question and answer with The Skimm on Instagram.
Although mornings start bright and early for Biel, 33, and Silas Randall, her 10-month-old son with husband Justin Timberlake, the busy mom admits hitting the snooze button a time or two isn't an option.
"[I get up] two hours before I'd really like to," she shares. "I'm not a snoozer. Never have been. Wish I was, but I would never get up if I did."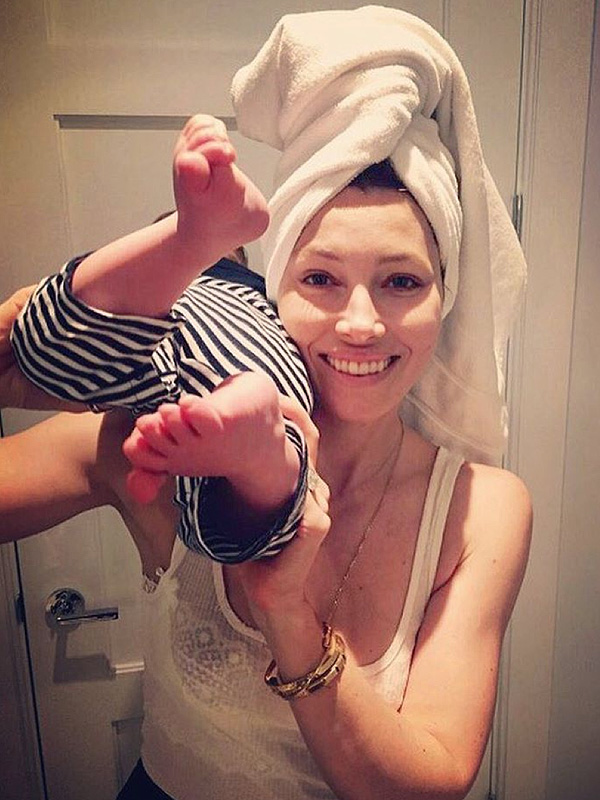 Source: Instagram