Jessica Alba shared an adorable series of pictures and videos on Snapchat, while at her 4-year-old daughter Haven's preschool graduation on Friday.
The strawberry blonde tot smiled bright in the Snaps, waving to her mom during the opening of the Montessori school's ceremony.
Dressed in the school's official blue t-shirt and khaki shorts, Haven said the pledge of allegiance, and beamed during a shot while holding her diploma.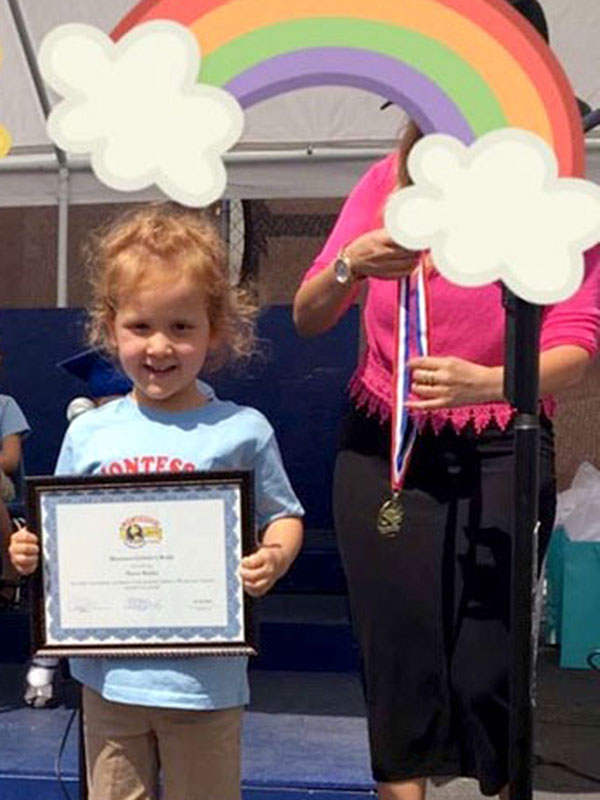 Jessica Alba/Snapchat