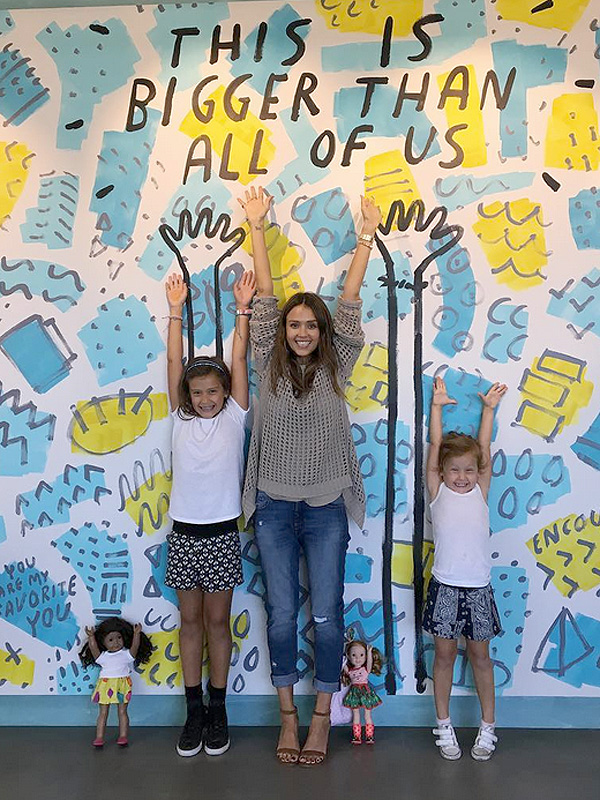 Source Instagram
As a mom, wife, actress and businesswoman, it makes sense that Jessica Alba would have daughters Honor Marie, 8, and Haven Garner, 5, visit her when she's hard at work — especially for the Honest Company.
"They usually come to my office and they see me at work a lot," Alba, 35, tells PEOPLE.
"They saw my first office, which was like 6,000 square feet and my next one, which was like 28,000 square feet, and my third one that we just moved into that's like 86,000 square feet," adds Alba, who is one of the business's co-founders.
"So they've seen the growth of the company and the amount of people that are there now.