If she's being honest, Jessica Alba could probably use a break.
But, as she's cultivated her nearly billion-dollar business, The Honest Company, the 33-year-old finds release by returning to the sound stage that made her famous in films like Sin City and The Fantastic Four.
"It's nice to have something that just doesn't make any sense," the actress told PEOPLE Friday while educating families on safe sleep environments with Honest and Baby2Baby at Children's Hospital Los Angeles.
"Movies don't make sense — playing a random character that is completely make-believe … mentally balances out all of that structure that I'm [still getting] used to in business."
Even with her many ways to keep life manageable, Alba calls total balance "impossible." She confesses, "I feel like I'm pulled in 20 different directions [at all times]."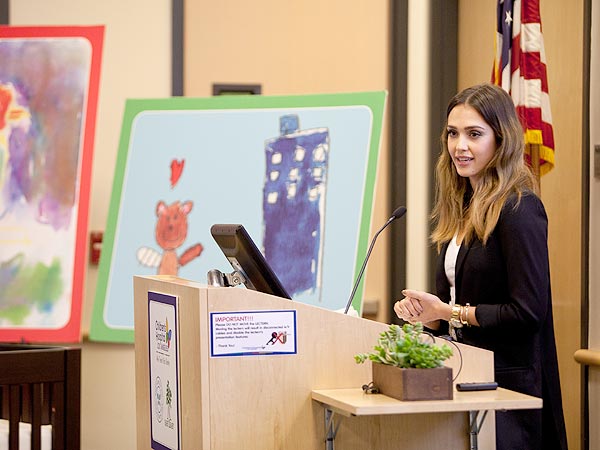 Vanessa Preziose Photography