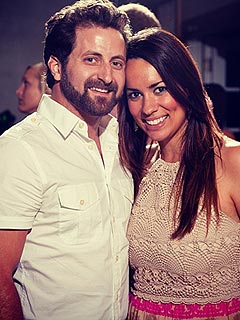 Courtesy Jesse Csincsak
The luck of the … Bachelor?
After a few false alarms, Jesse Csincsak and his wife, Ann, welcomed a daughter on Monday, March 17 in Colorado, the new dad tells PEOPLE.
Shortly after baby girl's birth, Csincsak announced her arrival via Instagram.
"Today we welcomed Charlotte Jeanne Csincsak into the world! Our lives will forever be changed! We are so excited!!" the former Bachelorette winner writes.
Born at 8:03 a.m., Csincsak's daughter weighed in at 7 lbs., 6 oz. and is 19¾ inches long.
"Ann is just resting and Charlotte just had her bath. We're good!" he tells PEOPLE. "Noah is on his way to meet his baby sister right now."
Read More