Jerry O'Connell has his work cut out for him when wife Rebecca Romijn is away.
On Thursday's episode of Live with Kelly, the 42-year-old actor dished on what it's like to be a dad to 7-year-old twin daughters Dolly Rebecca Rose and Charlie Tamara Tulip when his wife of almost nine years is out of town.
"You don't live with them, so you don't know what they're really like," the Stand by Me star joked when Kelly Ripa commented on how his daughters have seemingly grown so quickly.
When asked if he feels outnumbered by all the women in his life, O'Connell says he only really does during the one-hour morning "rush" in his house when Romijn, 43, is away and the girls are trying to get ready for school.
"[When] my wife is out of town, I'm like, 'Come on, go go go go go!' " he explains. "Hair for me is the toughest thing."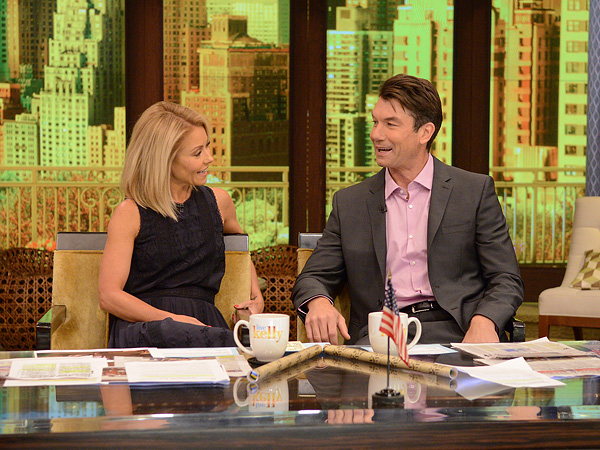 Lorenzo Bevilaqua/Disney-ABC Home Entertainment and TV Distribution