Take your daughter to work day!
Jeremy Renner gave his daughter Ava Berlin, 2, a backstage look at his new movie Story of Your Life on Thursday and captured a sweet photo to commemorate the special tour.
The actor, 44, shared the pic on Twitter, writing, "Behind the scenes set tour! #storyofyourlife #proudpapa."
In the snap, The Mission: Impossible – Rogue Nation star carries the tiny tot on his back as they look at some computer monitors on the Montreal set. Ava is wearing adorable pigtails and a tiered pink top for the special visit.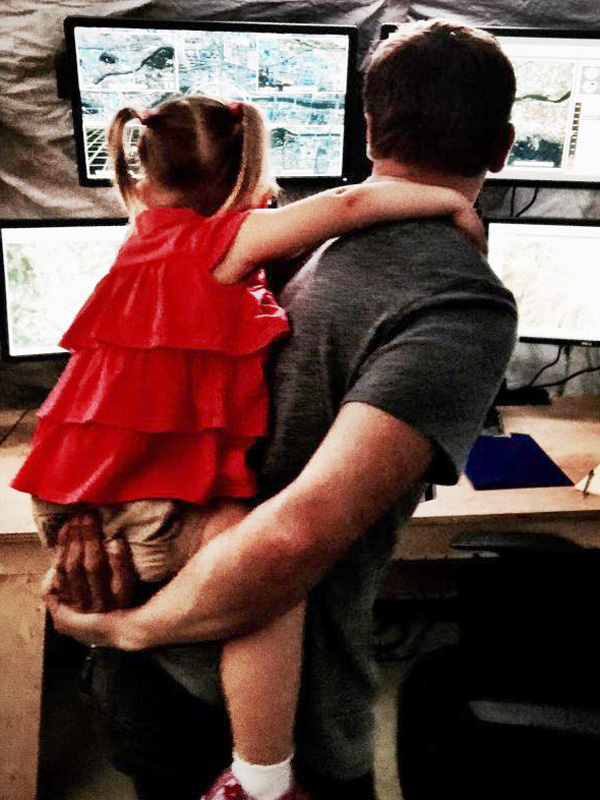 Courtesy Jeremy Renner