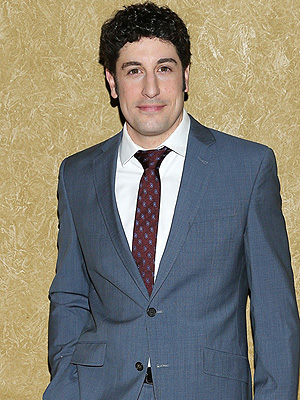 Jemal Countess/Getty
Many babies take their first steps to reach a toy or a favorite snack, but Sid, the son of Jason Biggs and his actress-author wife, Jenny Mollen, had a different motivation.
"Jenny was in the bathroom and Sid had the toilet paper," Biggs, 36, tells PEOPLE. "She was like, 'Come here, I need that,' so he took two steps towards her. It was very funny. Very appropriate."
Biggs, who with his family transplanted from Los Angeles to New York to star in The Heidi Chronicles on Broadway, says frigid East Coast weather put a crimp in Sid's first birthday plan in February.
"The day of his birthday was one of the coldest days of the year," says Biggs. "We took him out to brunch and it was brutal! So we went back to the apartment and we had ball pits and balloons and Elmo. It was a ball party."