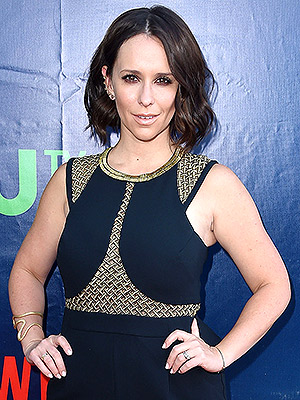 Steve Granitz/WireImage
Jennifer Love Hewitt knows the secret to a successful labor: keeping her husband happy!
During a Monday night appearance on Jimmy Kimmel Live, the new mom joked that she had a great support system when she delivered her daughter Autumn James — all thanks to her stash of snacks.
"This is the thing, too, if you are in labor, feed your husband and they are wonderful. He can't be hungry — you need them!" the Criminal Minds star, 35, explains.
But there was a silver lining to taking care of Brian Hallisay.
"If he passed out or something bad happened out of being hangry, then I don't get what I need, which is my rock," she says. "I had pudding for him and snack bars … it was great!"