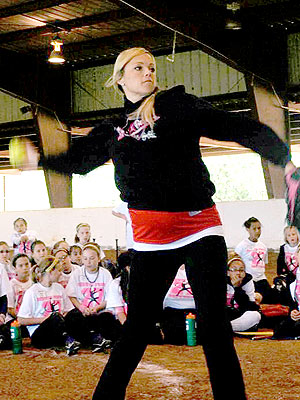 Pitching at 34 weeks! – Courtesy Jennie Finch
We're getting to the end of celebrity blogger Jennie Finch's pregnancy! The recently retired softball player is expecting her second child in late June and is sharing her experience with us monthly.
The Olympian, 30 — who won gold in Athens and silver in Beijing — and her husband, pitcher Casey Daigle, are already parents to son Ace Shane, 5.
You can find her online on Facebook and @JFinch27 on Twitter.
Currently 34 weeks along, Finch writes about celebrating Ace's 5th birthday, the final weeks of her pregnancy, her last camp visit with her softball girls and preparing for delivery!
Read More