Thanks for welcoming back celebrity blogger Jennie Finch.
After sharing her last two pregnancies with us, the recently retired softball player is now mom to her third child — and first daughter! — Paisley Faye, who arrived Jan. 12.
In addition to their new baby girl, the Olympian, 32 — who won gold in Athens and silver in Beijing — and her husband, pitcher Casey Daigle, are also parents to sons Diesel Dean, 21 months, and Ace Shane, 6½.
You can find Finch — author of Throw Like a Girl: How to Dream Big and Believe in Yourself — on Facebook and @JFinch27 on Twitter.
In her latest blog, Finch writes about her labor and delivery experience and shares photos of her new little lady.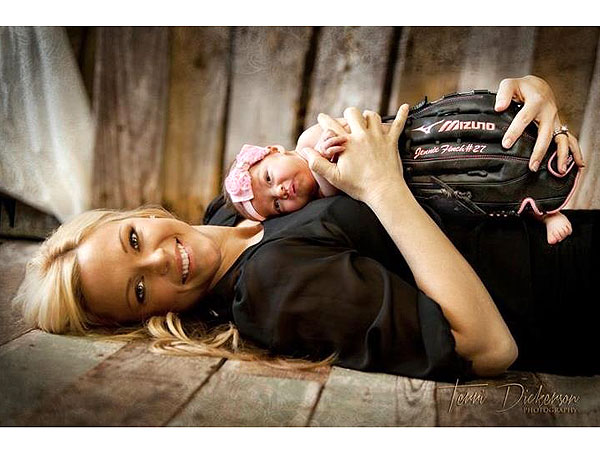 Terri Dickerson Photography