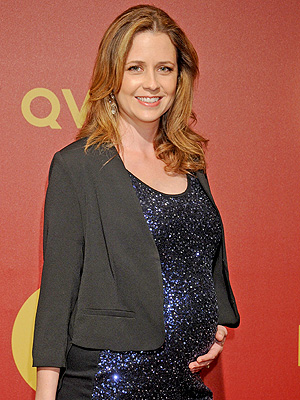 Gregg DeGuire/WireImage
Jenna Fischer may have just gone public with her pregnancy announcement, but the final countdown to welcoming her second child is well underway.
"I'm almost in my third trimester, so we're in the homestretch already," Fischer, 39, told PEOPLE Friday at the QVC Red Carpet Style event. "I know the news just came out, but it's old news to us!"
While she is "looking forward to the excitement and challenge of adding another person," to her family, the actress admits she's a little unsure of what the future holds.
"Everyone's telling me one plus one does not equal two. One plus one feels like four," Fischer — who knows the sex of the baby but is keeping it private — says.
"My sister just had her second child so I've been calling her for a lot of advice [on] how to juggle the needs of two children."