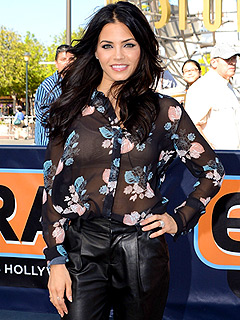 Noel Vasquez/Getty
Little Everly Tatum is not a Mother Goose kind of girl.
When her mom Jenna Dewan-Tatum wants to put her down for a nap, the 7-month-old prefers something far more hip, much like her dancing parents who know how to rock out hard to funk-inspired music.
"Lest you think that it's all baby talk, Everly has more modern taste," Dewan-Tatum, 33, tells the January issue of Ocean Drive magazine. "She is obsessed with Drake's 'Hold on, We're Going Home.' If I put that on, she will sleep in five seconds."
And who else does the princess die for? None other than R&B stylist Prince, whose "The Most Beautiful Girl in the World" is also a sleepy time fave.