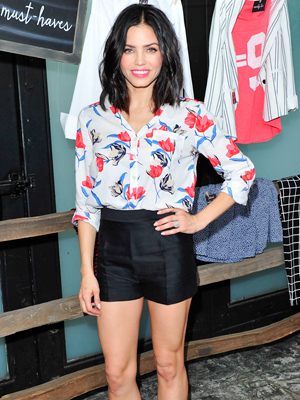 Michael Simon/StarTraks
Jenna Dewan-Tatum says her 21-month-old daughter Everly has acquired the gift of the gab.
"She's talking a lot more," the actress, 34, said at the Old Navy, On The Road event at Fig & Olive in L.A. on Saturday. "Her new favorite thing is to tell me, 'Mommy, I want down,' but it's never an appropriate time. We'll be walking down the street and I'm like, 'No Everly, you can't [sit] down here.' "
It's just that Everly likes to do her own thing, the actress explains.
"She's a go-against-the-grain kind of girl, which I love," says Dewan-Tatum. "I just want her to be a confident, happy, passionate girl who feels comfortable in her skin and is able to pursue her dreams."
And the best way to achieve this, according to Dewan-Tatum, is by spending as much time as possible with her little one.
Read More