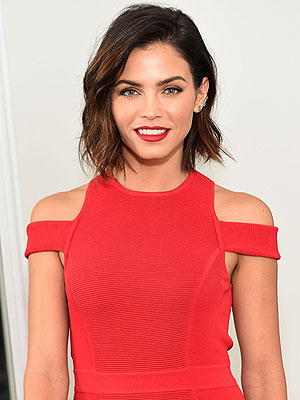 Stefanie Keenan/Getty
Supergirl? More like supermom!
After wowing the crowd with a phenomenal dance routine alongside partner Travis Wall on the finale of So You Think You Can Dance, Jenna Dewan-Tatum admits that the stage isn't the only place she busts out the moves.
In fact, she might even have a cuter, yet tinier, dance partner: Daughter Everly.
"Everly loves a good dance party," Dewan-Tatum told PEOPLE of her and husband Channing Tatum's 2 year old at the show's finale Monday.
"She definitely is a Frozen fan at the moment. All we do is dance to Frozen and it's fun. Every now and again, I can get her to change it over and we listen to some actual fun pop music and she'll be like, 'Yeah, yeah, yeah, so Let It Go.' "