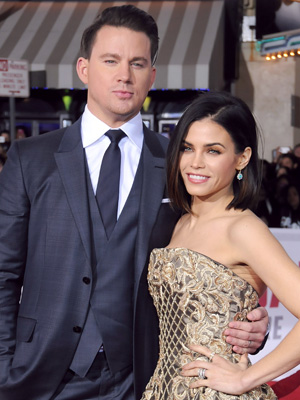 Barry King/Getty
Jenna Dewan Tatum isn't going to let a good life lesson go to waste when it comes to her 3-year-old daughter.
"[My husband Channing Tatum and I] keep saying we are going to force feed Step Up to Everly," the actress and dancer said in a recent interview for Women's Wear Daily about the movie, where she and her husband met and fell in love. "Like, 'You have to watch. You have to see where you came from.' "
Dewan Tatum, who is the newest brand ambassador for dancewear label Danskin and the face of its fall ad campaign, adds that Everly — who recently started dance lessons of her own — is very independent.
"She's a very free-spirited little kid. She likes to run around and do her own thing," says Dewan Tatum, 35. "But she loves a tutu and she will put on three or four and go around the house and do little shake moves."