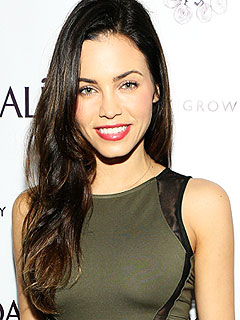 Mike Windle/Getty
Jenna Dewan-Tatum is learning just how strong husband Channing Tatum's genes are — literally.
The new mom jokes that the couple's daughter, Everly, has inherited the Sexiest Man Alive's build and the proof is in Dewan-Tatum's amazing body after baby.
"[I stay fit by] carrying my baby all day long and carting her around," the actress, 33, told PEOPLE at the opening of Caudalie's West Coast flagship boutique and spa in Venice, Calif. on Tuesday.
"She's not little. She's definitely getting my husband's genes — I'm getting my arm workout by that."
The first-time mom, who attended the event only after putting her daughter to bed, admits she favors nights spent with her on-the-go girl.