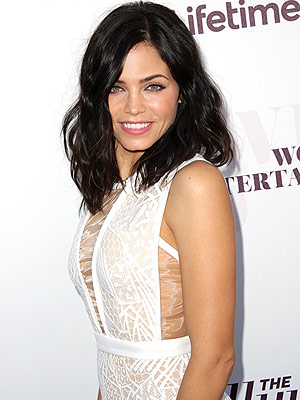 Jim Smeal/BEI
One look at Jenna Dewan-Tatum and it's hard to fathom the fact that it has only been 18 months since she gave birth to her first child, daughter Everly.
But the 34-year-old actress insists that it is just the result of much hard work.
"I work out with Jen Johnson, this trainer that I've worked out with forever who does a dance-based training," Dewan-Tatum told PEOPLE while attending the Hollywood Reporter's Women in Entertainment Breakfast.
"It's awesome. It's so hard. Everyone I brought to it says it's the hardest workout they've ever done."
But even the demanding certified trainer has nothing on Dewan-Tatum's other exercise partner.