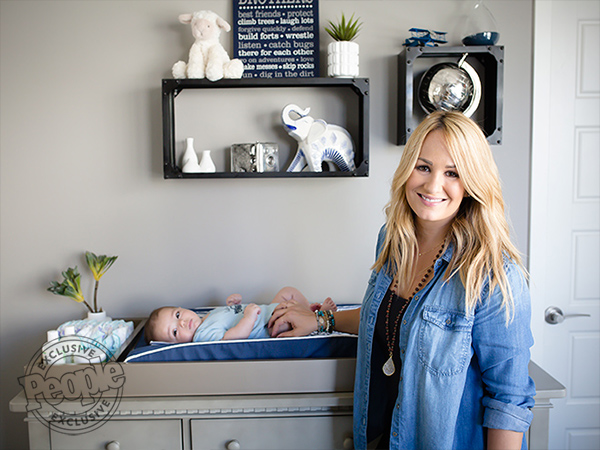 Kinda Arzon Photography
For Wes Chatham and Jenn Brown, baby No. 2 is living in blue!
The actor, 37, and sportscaster, 35, along with their almost-2-year-old son John Nash, recently welcomed Rhett Jameson.
Rhett is almost 4 months old, and now, he has his very own room.
"For the nursery theme, we decided to go with animals because I fell in love with these cute watercolor animal prints that I had found on Etsy," she tells PEOPLE.