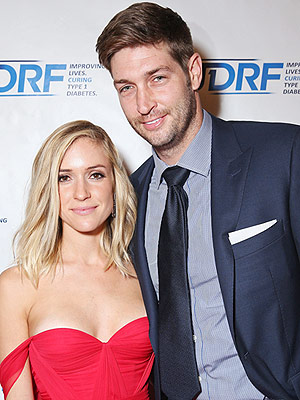 Kristin Cavallari has a lot to be thankful for this holiday season.
The former reality star and her husband, Chicago Bears quarterback Jay Cutler, welcomed their third child on Monday, Nov. 23.
"Saylor James Cutler was born today at 1:32 p.m.," Cavallari announced via Instagram.
The new addition to the family joins older brothers Jaxon Wyatt, 18 months, and Camden Jack, 3. Her arrival also means the designer is no longer the only lady in the house.
"She's going to steal Jay's heart, which will in turn melt mine!" Cavallari, 28, said recently. "I'm excited for the boys to grow up with a sister. I think it will help them to better understand and respect women."