Safety first!
On Wednesday, Olivia Wilde made a splash on Instagram by sharing a photo of herself, 2-year-old son Otis Alexander and fiancé Jason Sudeikis taking a dip in the pool. Her baby belly is clearly visible as she lounges on a watermelon-inspired raft, while Sudeikis makes his temporary home on a huge inflatable flamingo.
One slight issue? Otis needing some assistance with his goggles as his parents enjoy the moment of summer serenity before it's Dad to the rescue.
"Top notch swim-coaches," the 32-year-old Vinyl actress, who is currently expecting her second child with Sudeikis, wrote jokingly to accompany the shot.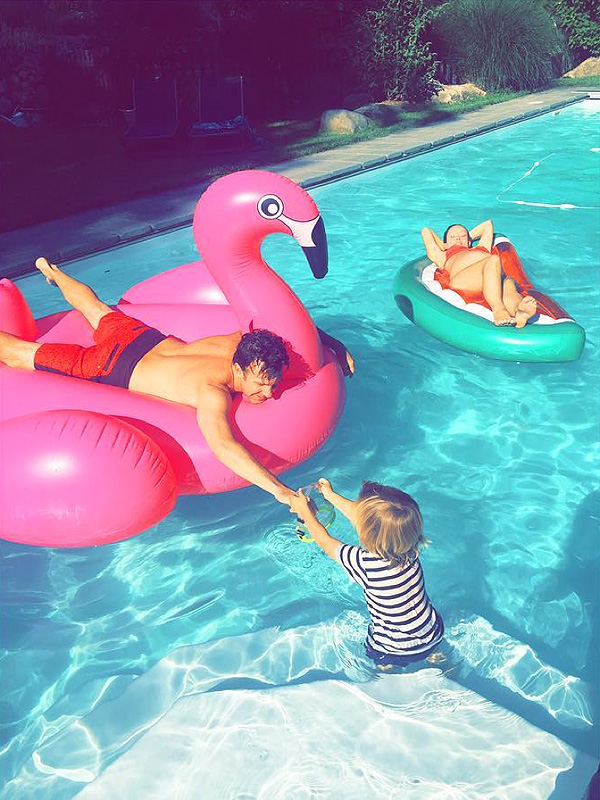 Instagram