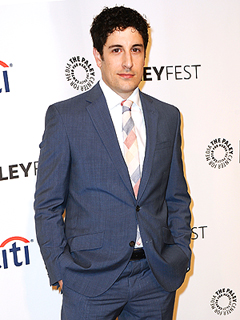 Frazer Harrison/Getty
Although he's only been a father for a little over a month, Jason Biggs can fully appreciate the effect that the birth of his son has had — not just on him, but also on the woman that he loves.
"What I'm learning — and what's interesting — is that my wife has changed completely, and I'm sure that I have too," the actor told PEOPLE Friday at the PaleyFest Orange Is the New Black panel in Hollywood.
"She sees it in me, and I see it in her, and we're stronger now because of it."
As Biggs and his wife, actress and author Jenny Mollen, approach their six-year anniversary, there is little question that welcoming their son, Sid, into their world had that wonderfully tumultuous effect that no expectant parent can quite grasp until that day comes.