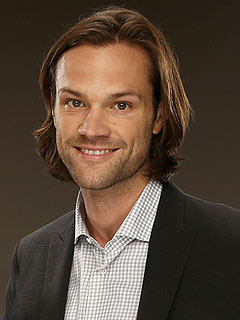 Christopher Polk/Getty
With two little boys at home, Jared Padalecki wants to spend as much quality time with them as he can.
"After Supernatural I hope to kind of back off from the business and work more sporadically and be a father and be a basketball coach for my kids, maybe get into producing or something," Padalecki, 32, told reporters at the CW TCA in Beverly Hills on Friday.
For now, the actor says there is no balance, but he makes sure he has dedicated family time for his sons, Thomas Colton, 2½, and Shepherd, 7 months.
"I am violently protective of my — I call it my off-time — when I'm not working. I'm straight home and whether they're in Vancouver or they're in Seattle or wherever we happen to be I'm straight to them," Padalecki explains.