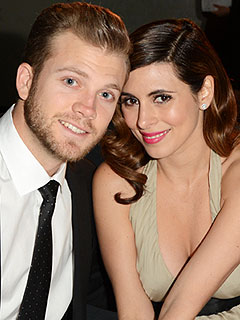 Jason Merritt/Getty
If it takes a village to raise a child, Jamie-Lynn Sigler is all about turning to the wise ones for advice.
"I watched my best friend give birth a few months ago. I was in there, right behind the doctor," the new mom, 32, tells WebMD magazine. "I was really panicking about all the things I needed to buy for the baby, and she was like, 'You don't need this, you do need this, try this and see if he likes it.' That helped ease my fears."
Despite her avoidance of typical tomes — she says, "Our grandparents did it without all these books, and they came out okay" — Sigler still took her time to research childbirth and prepare a birth plan.
Her doula, who was at Sigler's side when she gave birth to her son, came into the actress's life prior to her pregnancy and happened to be Hollywood-sent — literally!
Read More