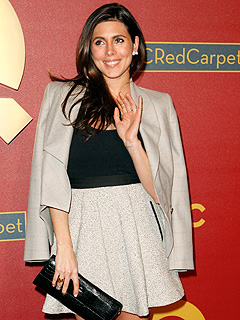 Getty
Jamie-Lynn Sigler has found out that there's a high price to pay for motherhood.
While the new mom loves to make her 6-month-old son Beau Kyle giggle, she admits he may be the one getting the last laugh.
"I can twerk my face in every way possible and I'm probably going to have to get Botox a lot sooner than I ever thought because I'll do anything to get him to laugh," Sigler, 32, joked to PEOPLE on Friday at the QVC Red Carpet Style event in Beverly Hills.
Calling motherhood "the most rewarding thing in the world," the actress admits she has fallen head over heels with Beau.
"It's all of the clichés you've ever heard, everything," she shares. "It's just amazing and I never knew how obsessed I could be with something."
Read More