Brace yourself: Jamie-Lynn Sigler's jewelry company is back with another design.
One year after they released their must-have mommy bands, the actress and CJ Free have launched yet another chic accessory from their cool collection.
And their latest limited edition bracelet is all about giving back.
The brand has teamed up with Baby2Baby, an organization that helps provide children with basic necessities, to debut an emerald green silk string cord adorned with eight mini sterling silver beads.
"Baby2Baby makes a true difference for the underprivileged children in our community — we wanted to be part of the positive impact," Sigler says of the bracelet, which is available for $20, with 50 percent of the proceeds benefiting the charity.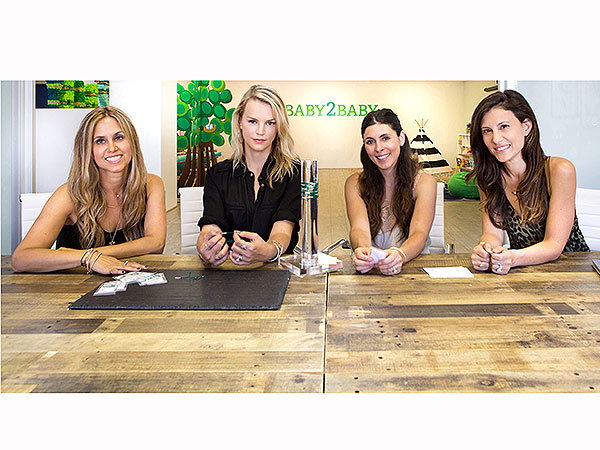 Erika Bierman Photography