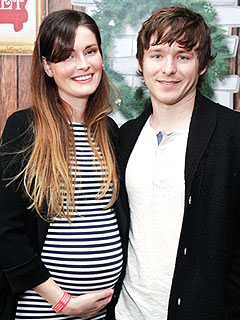 Tiffany Rose/Wireimage
Marshall and Jamie Anne Allman's double blessing came early!
The Killing actress and her husband welcomed their sons via c-section on Thursday, Jan. 31, their rep confirms to PEOPLE.
Arriving 81 days ahead of Jamie Anne's due date, Asher James was born first weighing 3 lbs., followed by his brother Oliver Charles, who weighed in at 2 lbs., 11 oz.
Following Jamie Anne's difficult pregnancy — she was diagnosed with gestational diabetes and spent months on bedrest due to a shortened cervix before a bladder infection led to the premature delivery — the fraternal twins were admitted to the NICU.
Read More