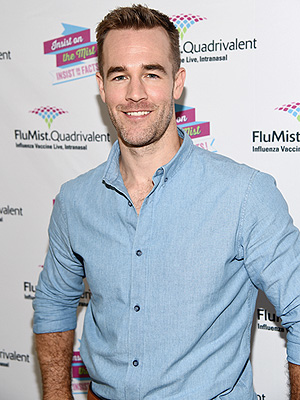 Michael Buckner/Getty
In the weeks leading up to the arrival of his third child, James Van Der Beek could only imagine his future as a father.
But after he and his wife Kimberly welcomed daughter Annabel Leah, the actor realized he had no reason to worry.
"Luckily, Annabel decided to take it easy on us," Van Der Beek, 37, tells PEOPLE. "I think she's probably our easiest baby. I think she knew that we couldn't handle any more than that."
The newest addition seems to be taking after big sister Olivia, who recently indulged her dad during a bathroom break in the redwood forest.
As the 4-year-old used the family's portable potty next to the car, Van Der Beek thought it would be the perfect time to school her on the wonders of nature.