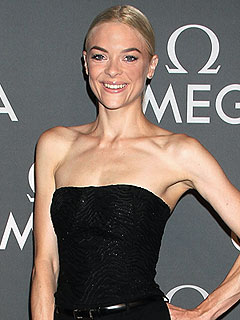 Laura Cavanaugh/FilmMagic
A picture is worth a thousand words — or more than 19,000 likes.
Jaime King is in awe of the "most beautiful responses" she has received after posting an Instagram photo of her son James Knight nursing, she told PEOPLE Wednesday at the launch of OMEGA Dark Side of the Moon in New York City.
The Hart of Dixie actress says the sweet moment between her and her now 8-month-old baby boy — captured by King's doula — was a very intimate moment in her life.
"I feel like now that I'm a mother, I realize that there's a huge schism out there; that women feel judged because of what they choose to do and how they choose to feed their child. Why should we hide it?" King, 35, asks.