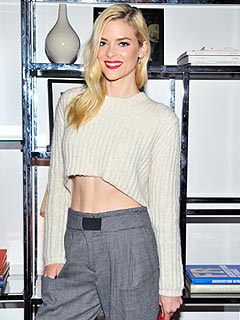 Donato Sardella/WireImage
It's only been six months since Jaime King and husband Kyle Newman welcomed their son James Knight and while she's already returned to her former svelte self, life in general is a lot more family oriented for the star.
"I go hiking with my husband and my son," the Hart of Dixie actress tells PEOPLE of her desired workout regime. "I just like the bonding time that we have when we do that."
But just because she is with her family doesn't mean that she's not focused on her body.
"I apply all the tricks I learn from Mary Helen Bower's Ballet Beautiful DVDs, which I also do," King says. "When I am pushing the stroller and going on walks it's like doing Pilates at the same time because you are really using your core and your arms. I just try and be focused when I am doing it."
Read More