Motherhood has officially left its mark on Jaime King.
The Hart of Dixie actress, and mom to 1-year-old son James Knight, showed off her latest tattoo — a sword topped with praying hands and a circle of stars — Wednesday on Instagram.
And with many of her followers guessing at the meaning behind her new ink job, King, 35, followed up with a second post on Friday to set the record straight.
"I wanted a sword for every Knight had their special one [and] to represent 'the sword of truth,' which I believe means to live authenticity, cut through any illusions — to be a spiritual warrior," she writes. "It says Knight in the blade. There is a heart at the helm representing the loving trinity of myself, my husband [and] child."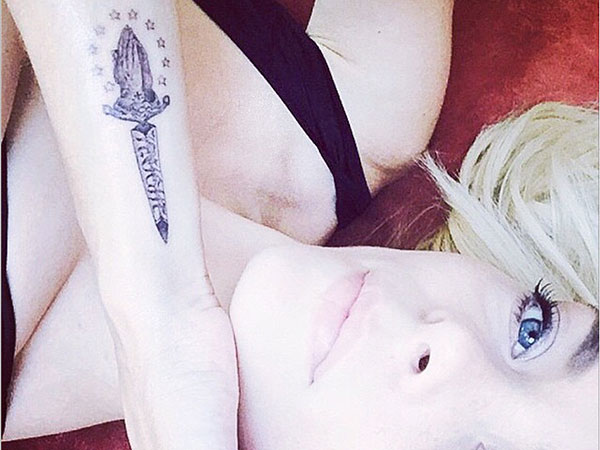 Courtesy Jaime King