How have Taylor Swift's first six months as a godmother been? "Pretty wild."
The "Out of the Woods" singer recently celebrated the half-birthday of godson Leo Thames Newman, along with his mom, Jaime King.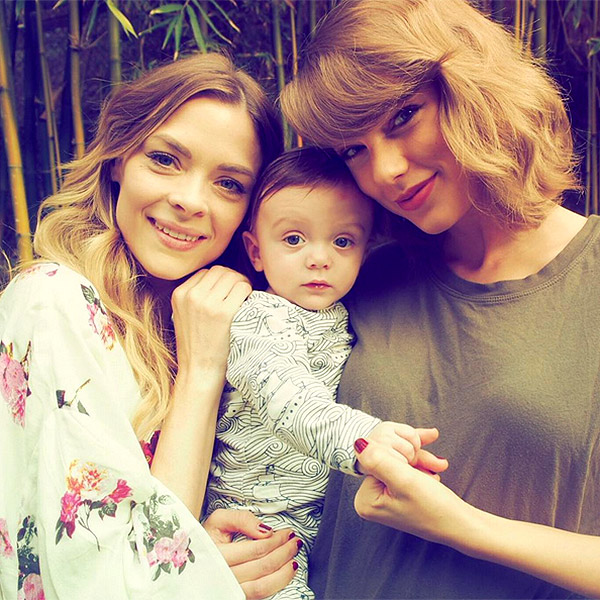 Source: Taylor Swift/Instagram
"Pretty wild that 6 months ago, LT wasn't even born yet and now he chews on my fingers," Swift, 36, captioned one Instagram post, of herself with Leo Thames sitting comfortably in her lap (and fingers comfortably in his mouth).