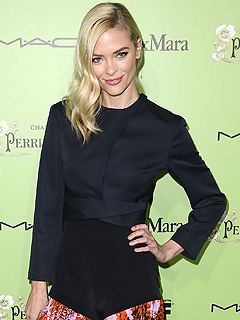 Frederick M. Brown/Getty
It's only been five months since Jaime King and her husband Kyle Newman welcomed their son, James Knight, into the world, but in that short window of time the actress has come to the realization that she wasn't prepared for being a mother.
"You think you know and you have no idea," the actress told PEOPLE while attending the 7th Annual Women in Film Pre-Oscar Party at Fig & Olive in Los Angeles.
Turns out that while all the books and advice from friends and family are helpful, nothing is as jolting as that moment you hold your child in your hands.
"You realize how powerful we are as creators and you realize that there's no room for you own [stuff] anymore," the Hart of Dixie star, 34, says.