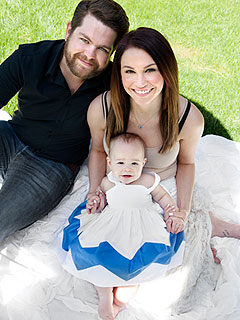 Lindsay Louise Woolf
Two weeks after the high of welcoming his daughter in 2012, Jack Osbourne was stunned when he was diagnosed with multiple sclerosis.
But the 28-year-old's life has finally come full circle from his successful stint on Dancing with the Stars to his growing 22-month-old baby girl, Pearl Clementine.
"For me, 2013 was broken up into two things: the best moment family-wise and the best moment work-wise," Osbourne tells PEOPLE while promoting his "You Don't Know Jack About MS" campaign.
"Family-wise, I think the best moments have been Pearl hitting these major milestones from crawling to walking to talking. That's been really enjoyable for me to come home to after work."
Read More