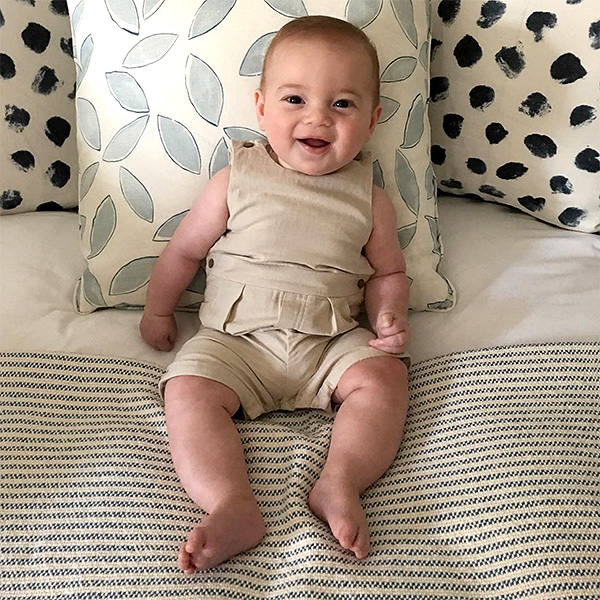 Ivanka Trump/Instagram
Ivanka Trump is having a pretty sweet weekend.
The 34-year-old mother of three posted an adorable photo of her very smiley baby, 4-month old Theodore James.
"pure sweetness #sundaymorning," she wrote in an Instagram post showing Theo smiling from ear to ear in a matching set of khaki shorts and a shirt.