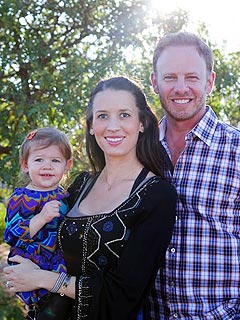 Courtesy Erin Ziering
After becoming a father in 2011, Ian Ziering has welcomed his second daughter two years to the day later.
The actor and his wife Erin welcomed Penna Mae Ziering on Thursday, April 25 in Los Angeles, they tell PEOPLE exclusively. Arriving at 9:21 a.m. and weighing in at 6 lbs., 9 oz., their daughter arrived on big sister Mia Loren's second birthday.
"We didn't plan it!" Ziering, 49, tells PEOPLE. "Mia was born a week late and Penna was a week early."
Mia was introduced to her new sibling last night, the dad of two says. "She couldn't wait to meet her. When she saw Penna she said, 'Baby sister!'"
Read More