Thanks for welcoming our newest celebrity blogger — Ian Ziering! The Beverly Hills, 90210 alum recently welcomed his first child, daughter Mia Loren, with wife Erin.
Ziering, 47, will be appearing on Fran Drescher's new TV Land show, Happily Divorced, this Wednesday. He can also be found online @Ian_Ziering on Twitter.
In his latest blog, Ziering discusses his first Father's Day, and what happens when he forget to say goodbye to 11-week-old Mia before leaving on a business trip.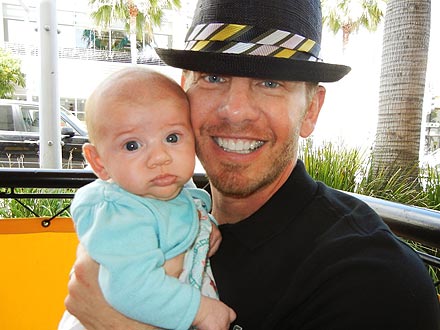 Courtesy Ian Ziering