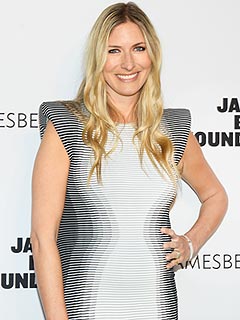 Lola Haze/BFAnyc/Sipa
When Holly Williams found out she was pregnant with her first child, she turned to some of her working mom friends — like Gwyneth Paltrow — for advice and inspiration.
"I think the biggest thing everyone has said to me is to not let stress affect your body and that I need to take time to prepare the healthiest food I can while I'm traveling," the musician, who has been touring in support of her album The Highway most of this year, tells PEOPLE. "Gwyneth's cookbook It's All Good has been a big help."
Maintaining a healthy pregnancy diet while on the road isn't easy.
"The other night was horrible. I was on the road in the middle of nowhere and was starving to death, so I went to a gas station and had M&Ms, Fritos and a Coke," Williams, 33, says. "The first thing I did when I got home is make Gwyneth's chicken and kale soup. It's an amazing detox for your body."
Read More