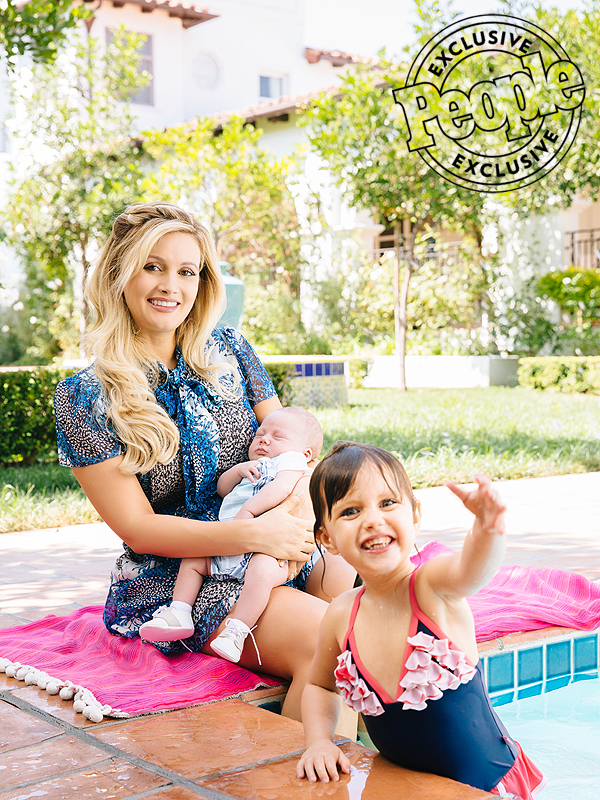 Jana Cruder
As a former Las Vegas performer and reality show star, Holly Madison certainly has the experience of looking picture perfect. But when it comes to her post-baby body, she's not under any pressure to bounce back too soon.
"I'm going to get healthy, but I'm not going to focus on how fast I'm losing weight," Madison, 36, tells PEOPLE exclusively in this week's issue. "I don't have a time limit."
The former Girls Next Door star and bestselling author, who welcomed her second child, a boy named Forest Leonardo Antonio on Aug. 7, says she gained 60 pounds while pregnant.
"I was eating junk food and ordering a lot of Postmates," Madison admits. "I spent more on Postmates than I did on groceries!"
Comfort food, indeed. "I was vaguely nauseous and the thought of greens grossed me out," says Madison. "I was a Shakey's Pizza regular!"