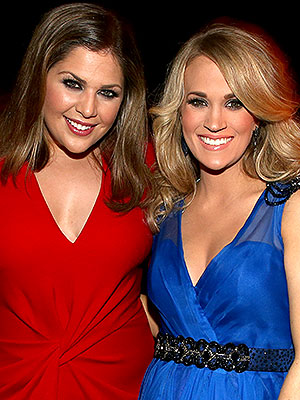 Christopher Polk/Getty
As the birth of her first child grows near, Carrie Underwood is doing her homework on how to balance motherhood with superstardom.
And one of her greatest teachers so far has been friend Hillary Scott, who's happy to share advice on touring with babies on board.
"Carrie and I are really good friends and it was an honest, expectant [and] new mom conversation," the Lady Antebellum singer, 28, tells PEOPLE exclusively.
Adds the mom to 18-month-old daughter Eisele Kaye, "It's a weird transition at first — you feel like you have to split your brain because you're in such a mommy mode and then you've got to work at such an intense job too."
Rule number one? Resist the temptation to tiptoe around the new baby.