When it comes to mommyhood, sisters Hilary and Haylie Duff are grateful they have each other to lean on.
"Somebody [asked me], 'What is the best advice that Hilary has given you as a mom?' and it's like, it hasn't been advice," Haylie, who welcomed daughter Ryan Ava with fiancé Matt Rosenberg in May, tells PEOPLE.
"She's been there to support me," Haylie says of her younger sister Hilary, who's mom to 3-year-old son Luca Cruz. "Whether I just want to cry for a minute or I just need her to hold [Ryan] for a second or whatever it is, she's just there to support me in any way she can. I think that's probably been the most important thing for me so far."
Now, the sisters have joined Similac's Sisterhood of Motherhood campaign, Sisterhood Unite, which gives parents the opportunity to share their stories and support one another.
"Instead of focusing on the judgment that we feel from other mothers, it's giving a place for moms and dads to sound off on each other and to join in on the conversation," Haylie, who shares she was judged for her birth plan and daughter's name, says.
Like her sister, Hilary also felt judged as a mom, which is why the sisters are encouraging other parents to share what they will do to stop the Mommy Wars with #SisterhoodUnite on Facebook.
"I felt judgment when people found out that I had an epidural or that after seven months of breastfeeding, I had to start supplementing with formula because I was going back to work and I wasn't making enough milk," Hilary recalls.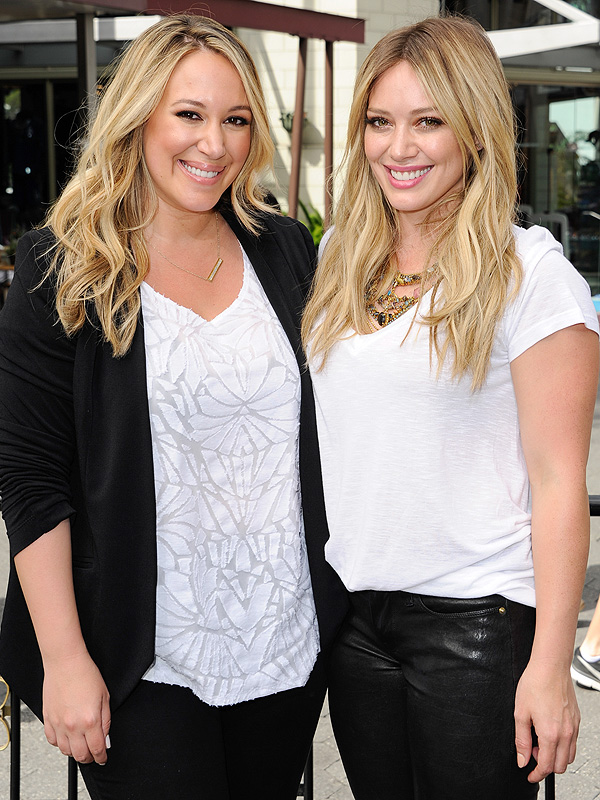 Noel Vasquez/Getty