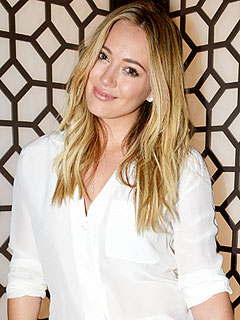 Chris Weeks/Getty
Hilary Duff is learning firsthand how much little boys love their mamas.
After discovering she was pregnant with a son, the actress admits she feared an unknown future — worries that 19-month-old Luca Cruz has since washed away.
"I actually had this strong intuition that I was having a boy, and I was so excited, but I grew up with a sister and I was like, 'I don't know what to do with a boy!'" Duff, 26, told reporters at Haylie Duff's The Real Girl's Kitchen book signing in Los Angeles.
"The bond has been so incredible! I love play wrestling with him and I love how sweet and cuddly he gets."
She adds, "The mom and boy relationship is really, really sweet and I'm so obsessed with him."
Read More