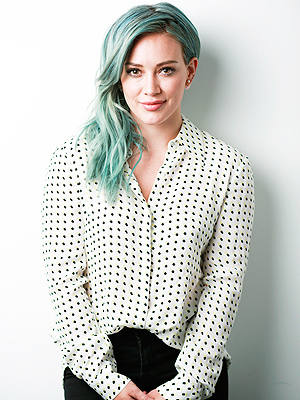 Amy Sussman/Invision/AP
After a roller-coaster year, actress and singer Hilary Duff is happier than ever. Subscribe now for an inside look at what her life is like now and to learn all about her new favorite costar, only in PEOPLE!
In an era where celebrity moms seem to be bikini ready minutes after giving birth, Hilary Duff admits she felt the pressure after she welcomed son Luca Cruz in 2012.
"I was the girl who looked at moms who just had babies and was like, 'How did they do that?' " she tells PEOPLE exclusively.
"Everyone was like, 'Nurse the baby, the weight is going to fall off!' I feel like the opposite happened to me — and I nursed him exclusively for seven and a half months! It took me two years to get in shape."
And now, the actress, who is back on the small screen with TV Land's Younger, is content after coming to terms with her post-baby figure.