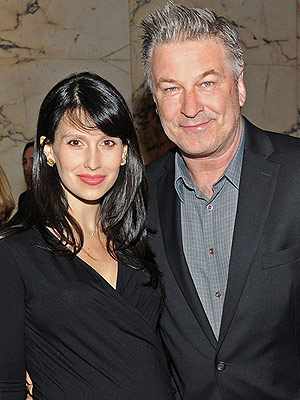 Owen Hoffmann/Patrick McMullan.com/AP
Two times the fun.
Hilaria Baldwin just welcomed her second child, son Rafael Thomas, with husband Alec Baldwin on Wednesday, but the new mom is already prepared for life as a parent of two.
Hilaria and the former 30 Rock actor, who have been married since June 2012, also have a daughter, Carmen Gabriela, 21 months.
"I'm hoping that I'm enough for two," she told The Bump before giving birth. "I'm hoping that Carmen's feelings don't get hurt since she's such a happy and secure child right now, but doesn't like sharing."
The yoga instructor reveals that Carmen would get jealous of her parents being affectionate with each other during Hilaria's pregnancy.
"She's just at that age where, 'My mommy is my mommy' and 'Nobody better touch my mommy except for me,' " the Extra lifestyle correspondent explains.