Real life isn't all about the glitz and glamour for Hilaria Baldwin.
After debuting her newborn son Rafael Thomas in a series of professional photos which included husband Alec and their 22-month-old daughter Carmen Gabriela, the new mom of two is back on baby duty.
On Monday, Hilaria took to Instagram to share a selfie she snapped with her sleeping baby boy and give her followers a glimpse of her everyday routine: juggling writing her own book while tending to her children.
"Gorgeous professional photos are treasures for our walls and memories, however welcome to our glamorous everyday reality…#HilariaWritesABook and Rafa won't let mommy put him down #MultitaskingMama …this is gonna be slow typing today," she captioned the photo.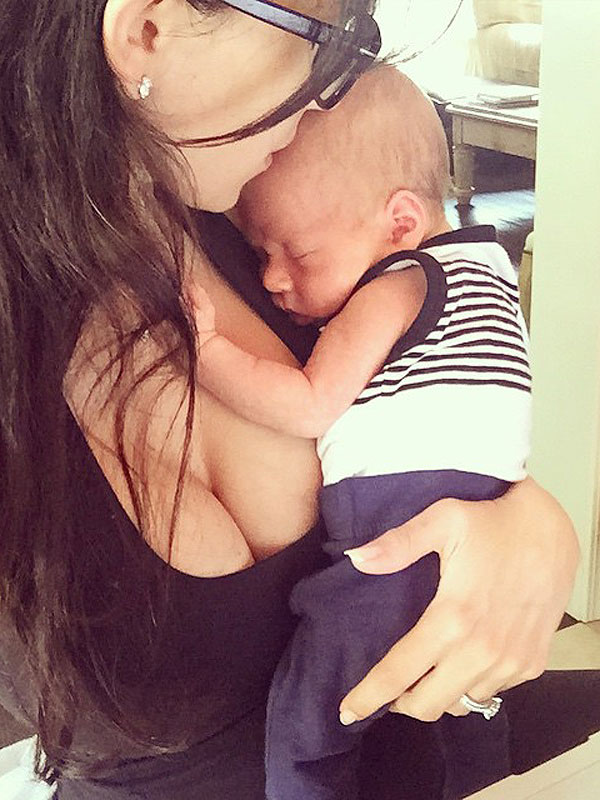 Courtesy Hilaria Baldwin