Hilaria Baldwin has no problem showing off her yoga poses everywhere from the park to the pedicure chair.
But for her, it isn't only about playing up to the paparazzi. It's a practice that she takes seriously and really believes can help new moms.
Recently, Baldwin took time to share some postpartum-friendly poses and tips with Giada De Laurentiis for Giada Weekly, the chef's online magazine. And she brought along a special guest for the demo: 7-month old daughter Carmen Gabriela!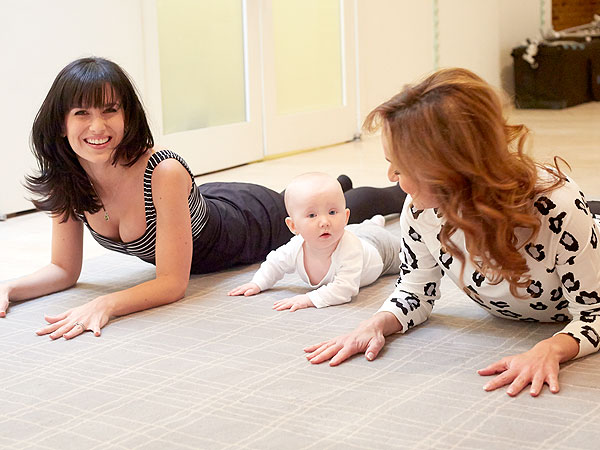 Courtesy Giada