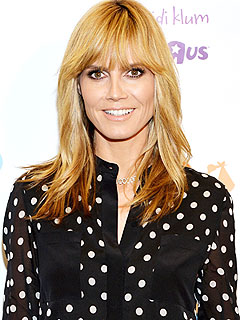 Michael Buckner/Getty
Heidi Klum has being a mom of four down pat, but playing her kids's tooth fairy may have fooled her.
"Teeth are falling out, [but] the [kids] don't mind it because they get money. I messed it up with the very first tooth that came out — I gave 20 dollars," Klum, 40, told PEOPLE Tuesday at a Operation Shower event for military moms, sponsored by Babies 'R' Us.
"I had no idea. I thought 20 bucks was the right thing to do with the first tooth, but now with four kids and all of these teeth that are coming, it's another small fortune."
The Project Runway host says when it comes to balancing her career and kids — Lou, 4, Johan, 7, Henry, 8½, and Leni, 9½ — she's like every other working mom.