Heather Morris has a whole new reason to cheer.
The former Glee star and her husband Taylor Hubbell welcomed their second son on Thursday, Feb. 11, she announced on Instagram.
Owen Bartlett Hubbell, who weighed 7 lbs., 3 oz., joins 2-year-old big brother Elijah.
"I can't tell you how amazing an experience to go from a cesarean and having a VBAC … but I did it with the loving help of my husband, Dr and family … and of course this little guy," the new mom captioned a sweet shot of herself cuddling her newborn baby boy.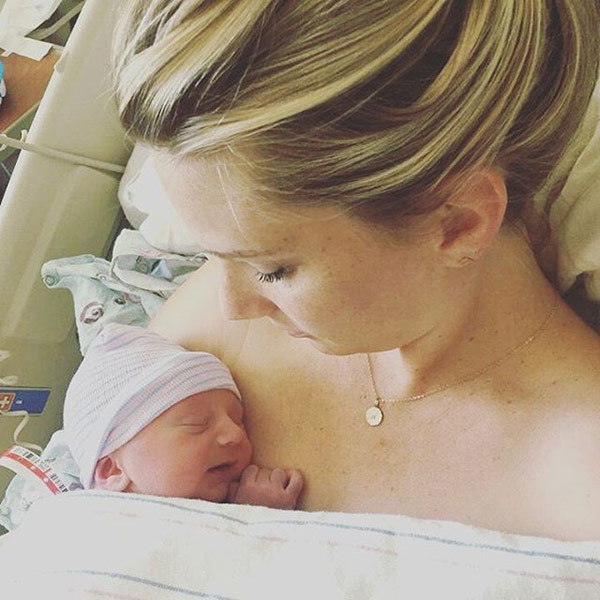 Courtesy Heather Morris