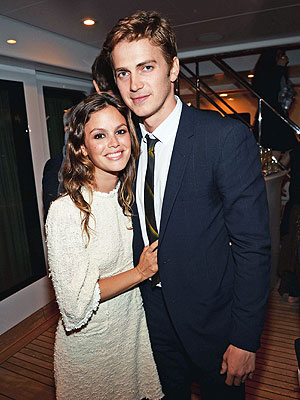 Michael Buckner/Getty
Every little girl dreams of being a princess, and lucky for Hayden Christensen and Rachel Bilson's daughter, Briar Rose, her name gets her one step closer!
Christensen opened up about fatherhood and the reason behind their 10-month-old's unique moniker while promoting his upcoming film 90 Minutes in Heaven on Hallmark Channel's Home & Family.
"There's a Disney reference there, I suppose," he told the show's host. "The original Sleeping Beauty is called Briar Rose."
While Christensen, 34, is a big Disney fan himself, he admits it was really Bilson who fell in love with the name first.
"We both love all things Disney — but Rachel especially was very keen on the name," the actor explains. "We have Disney songs playing around the house 24/7 right now."