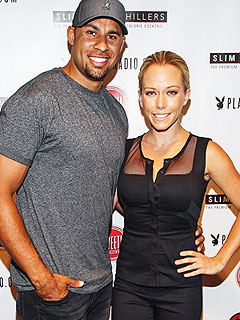 Paul A. Hebert/Getty
It sounds like persistence has paid off for Kendra Wilkinson and Hank Baskett.
The Kendra on Top star, 28, and her husband are expecting their second child, she announced Thursday on Twitter, sharing a photo of her positive pregnancy test.
"Round two. Here we go!!" Wilkinson, who is working with Clearblue, Tweeted. She added on Facebook, "Happiest Halloween ever b/c Hank and I have a special treat!"
"Kendra on Top, naughty, naughty, that's what got me pregnant with baby No. 2," the reality star joked on Today Thursday morning.
"We planned this to be right after the season, so we have a little time off. I'll have time to puke [and] be in a cave. I'm still in my first trimester."
Read More