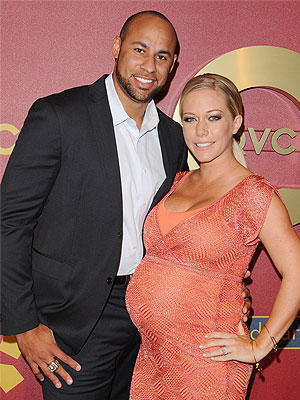 Axelle Woussen/Bauer-Griffin
Kendra Wilkinson has found the secret to making it through the morning sickness: having a great husband by her side!
The mom-to-be, who attended the QVC Red Carpet Style event with Hank Baskett on Friday in Beverly Hills, told PEOPLE the pro football player has been nothing but patient throughout the pregnancy.
"Hank's been spoiling me so much! He's pretty much saying, 'Whatever you need to do this pregnancy, do it,'" Wilkinson, 28,  says.
"I'm here [and he's also] working, but he's making sure if I need to sleep in [then] he allows me to sleep — and sleeping in meaning noon!"
Other than the occasional craving for caramel apples, the reality star — who's expecting a girl in mid May — admits pregnancy has completely changed her eating habits — for the better!