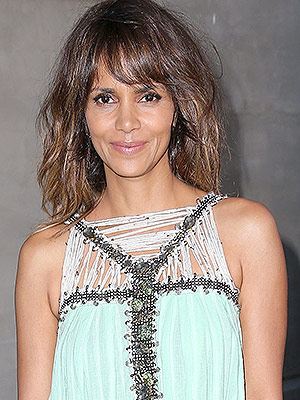 Getty
Halle Berry may be an Oscar-winning actress, but the Extant star says her most important role is mother.
Berry, who was awarded the Mattel Children's Hospital UCLA's Kaleidoscope Award at the third annual Kaleidoscope Ball on Saturday in Culver City, California, spoke about how her own kids have inspired her to be a humanitarian, and realize the importance of children.
"[Children] are the most important, most vulnerable, most valuable assets that we have on the planet. To protect them is our duty," said Berry during her acceptance speech. "Whether we have children or not, it is our responsibility."
The actress, 48, is mother to two — Nahla, 7, with ex Gabriel Aubry, and Maceo, 18 months, with husband French actor Olivier Martinez.