It looks like the summer fun is over for Gwyneth Paltrow's son Moses Martin.
Moses, 9, is seen concentrating on math equations in a new photo shared to his mom's Instagram on Friday.
The blond boy, whose dad is Paltrow's ex Chris Martin, wears an armful of woven bracelets as he tackles a problem in a math workbook.
"Summer math face," the actress wrote, adding the hashtag, "#homestretch."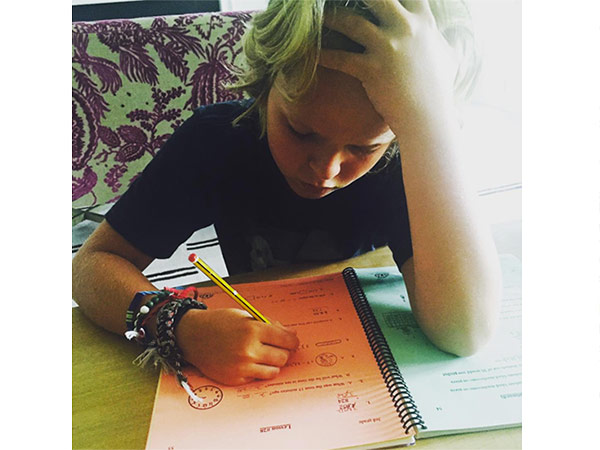 Courtesy Gwyneth Paltrow