If you've been counting down the days to Halloween, Gwen Stefani is standing in the pumpkin patch with you.
"I live for the holidays," Stefani, 46, tells PEOPLE. "I had my Halloween costume and the decorations up before October. [The season] is so short — it's only four weeks, so you want to see all of those things."
For Stefani, dress up can't come early enough: she has already slipped into her first costume at her niece's birthday party.
"I was a ballerina," she says. "It was literally 104 degrees out, and I was like, 'I am putting the tights on and I am going to be a ballerina and there's nothing anyone can do about it right now.'"
While stylish Stefani goes glam by default, her sons with ex Gavin Rossdale — Kingston, 9, Zuma, 7, and Apollo, 20 months — are big on the gory looks this year.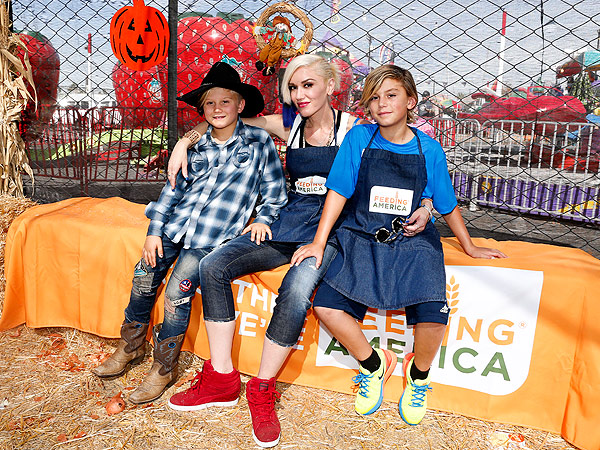 Rich Polk/Getty Images for Feeding America