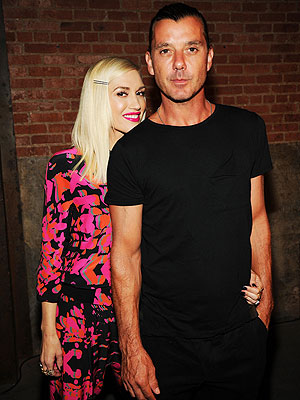 Bryan Bedder/Getty
Now that's modern parenting.
Gavin Rossdale learned wife Gwen Stefani was pregnant with their third child, now 6-month-old Apollo Bowie Flynn, via email, the rocker revealed to Howard Stern on Tuesday.
"The title was in capitals, 'LOOK WHAT YOU DID TO ME NOW.' I was like, 'What is this?'" he jokes. "My blood pressure went through the roof, and I opened the email and it was [a picture of] the pregnancy stick."
At the time, the Bush frontman was on tour — a bittersweet sacrifice for Rossdale, also dad to Zuma Nesta Rock, 6, and Kingston James McGregor, 8, with Stefani.
"The hardest thing about traveling now is the pain of missing my kids," Rossdale tells the shock jock, adding that Apollo was conceived on Father's Day 2013 — one of the few days he was home.
"Last year, I did 210 shows, so I figured, quite simply, as a dad, that's 210 times I didn't put them to sleep."