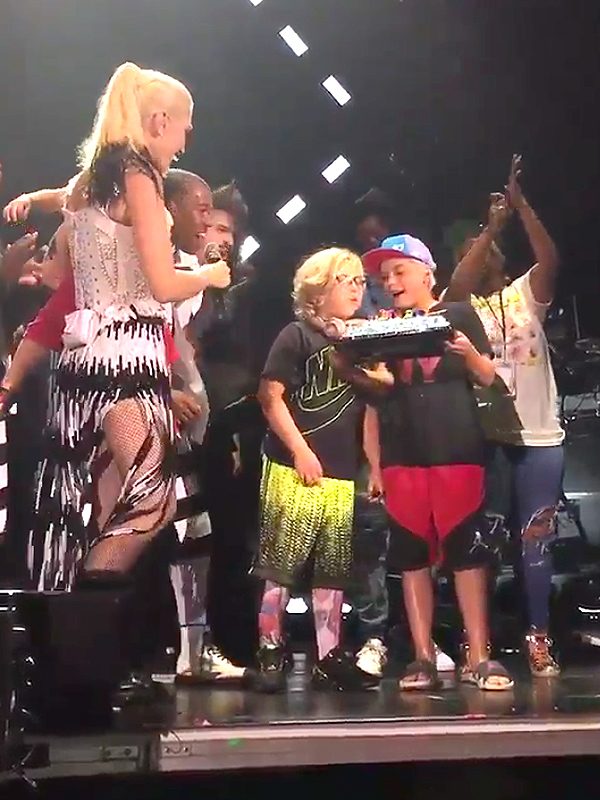 TK
How does it feel to be serenaded for your birthday by thousands of people? Just ask Gwen Stefani's son, Zuma Nesta Rock.
"Would you guys sing 'Happy Birthday' with us?" the singer, 46, asked the audience at her Austin, Texas, concert Tuesday as she put her arms around her middle child, who turns 8 on Sunday.
The crowd cheers as Stefani's oldest son Kingston James McGregor, 10, presents his brother with a cake, candles lit and all. About halfway through the tune, Stefani takes her youngest son Apollo Bowie Flynn from someone on stage, and he finishes the song into the mic.
"Happy birthday to you," the 2-year-old, who is Stefani's third child with ex-husband Gavin Rossdale, can be heard singing.