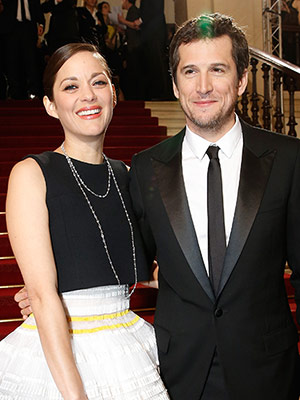 Rindoff/Charriau/Getty Images
Oscar winner Marion Cotillard is pregnant with her second child.
The French actress, 40, revealed on Instagram Wednesday that she and her actor/director beau Guillaume Canet, 42, are expanding their family.
But first, Cotillard addressed the news of Allied costar Brad Pitt's divorce from Angelina Jolie. Sources previously told PEOPLE that Cotillard had nothing to do with Pitt and Jolie's split.
"This is going to be my first and only reaction to the whirlwind news that broke 24 hours ago and that I was swept up into. I am not used to commenting on things like this nor taking them seriously but as this situation is spiraling and affecting people I love, I have to speak up," Cotillard captioned her photo.
"Firstly, many years ago, I met the man of my life, father of our son and of the baby we are expecting," she announced, adding, "He is my love, my best friend, the only one that I need."
Read More