Look who's back — it's celebrity blogger Jenna von Oy!
Best known for her roles as Six on Blossom and Stevie on The Parkers, von Oy is also a musician who has released two albums and is currently working on two books, including a fictional novel for young adults.
von Oy, 37, wed Brad Bratcher on Oct. 10, 2010, and resides in Nashville with her husband and five dogs.
They welcomed their first child, daughter Gray Audrey, in May 2012. She is now 2 years old.
You can find her on Facebook and Twitter @JennavonOy, as well as posting on her weekly blog, The Cradle Chronicles.
In her latest blog, von Oy reveals where she's been the past few months — and shares some pretty big (and exciting!) news.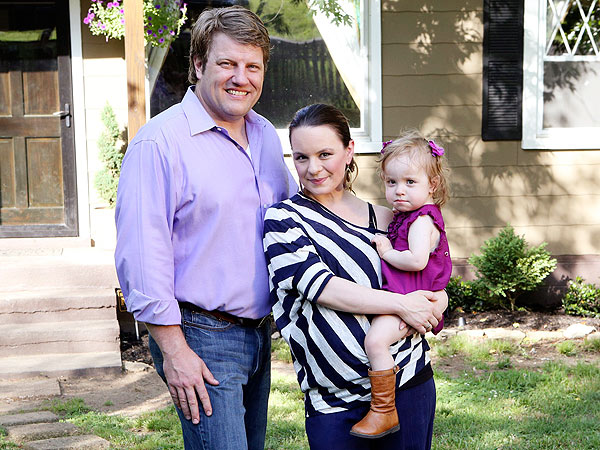 Our Celebrity Wife Swap family photo – Mark Levine/ABC