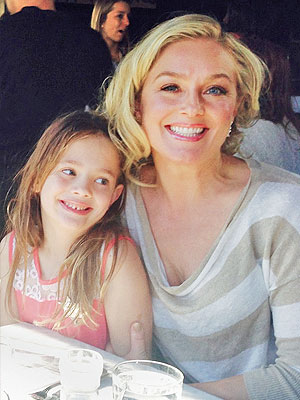 With my girl – Courtesy Elisabeth Röhm
Elisabeth Röhm has been blogging for PEOPLE.com for three years now.
The SAG Award-winning actress, 40, most recently played Dolly in David O. Russell's latest film, American Hustle, which is up for 10 Academy Awards at the Oscars, airing March 2.
Röhm is currently guest-starring on Beauty and the Beast.
Her book, Baby Steps: Having the Child I Always Wanted (Just Not As I Expected), was released last April.
She can be found on Facebook, Google + and on Twitter @ElisabethRohm.
In her latest blog, Röhm — mom to 5½-year-old Easton August with fiancé Ron Anthony — takes a step back and realizes it's time to start taking care of herself again.
Read More