Just in time for Father's Day: Greg Rikaart is a dad!
The Young and the Restless star and husband Robert Sudduth welcomed their first child, son Montgomery Argo Rikaart-Sudduth at 5:01 p.m. on Sunday, June 12, he announced Monday on Instagram.
The couple's baby boy was born via surrogate in Roseville, California.
"We fight hate, fear, bigotry, homophobia and injustice in the world with love, intellect and enlightenment," Rikaart, 39, wrote next to a black-and-white photo of his new family. "In the truest and most pure definitions of the latter words, it is with full hearts that Rob and I take great pride in introducing our son, Montgomery Argo Rikaart-Sudduth."
Rikaart adds, "He is light and love and magic. Monte, Rob, myself and Marcela, our trooper of a surrogate, are all doing fantastic."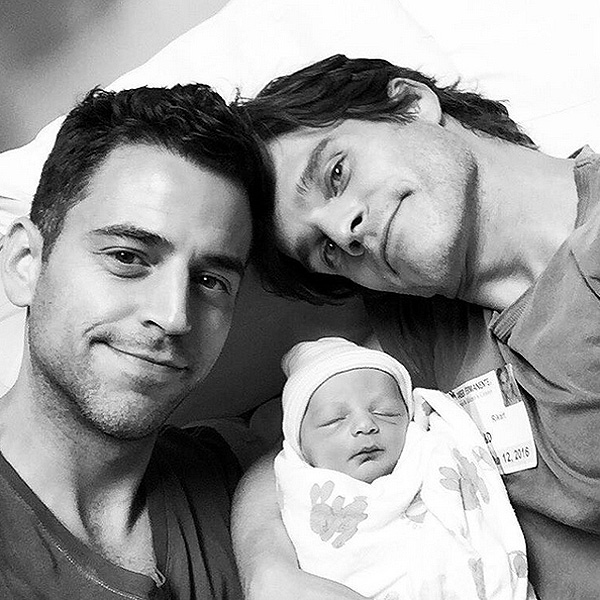 Instagram