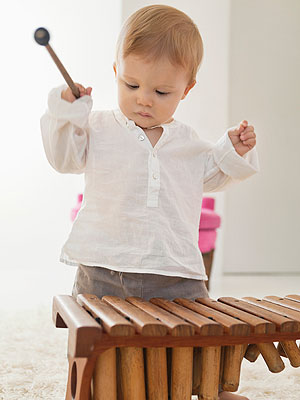 Getty
When it comes to children's music, Laurie Berkner is the tops. Not only does she have five albums under her belt, but the beloved musician also has her own show on Sprout TV's calleed Sing It Laurie!.
Berkner is also mom to 8-year-old daughter, Lucy Mueller, who regularly inspires her songwriting.
So we thought it would be great to get her tips on how to encourage your tots to channel their inner Justin Timberlake or Beethoven (whichever you prefer).
Check them out below:
Sing to your little ones. It sounds simple, but do it whenever you have the opportunity. It will make the experience of singing organic to their lives, and something they associate with being fun and playful.
Read More