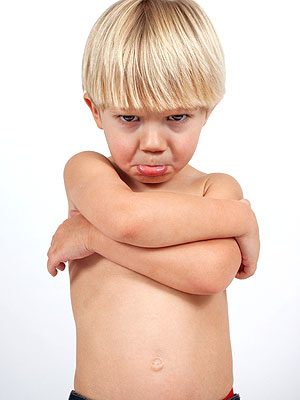 Getty
Big pout! Crossed arms! Sad face! We all know the hallmarks of an impending toddler fit. Really, the question isn't if, but when will you experience this always fun (not!) childhood stage.
According to Lawrence Rosen, MD, all children start having them around one year. It represents a struggle with authority and it's their way of trying to make sense of the universe, which is a normal stage of development he says.
The tricky part is mastering how you handle it so that everyone — even the screaming tot on the floor — ends up happy in the long run.
So how can you maintain your sanity while coping with your kid's meltdowns? The pediatrician and author (Treatment Alternatives for Children), who founded the Whole Child Center, shares some helpful tips that will help you create a healthy and balanced child. Check them out below:
Read More