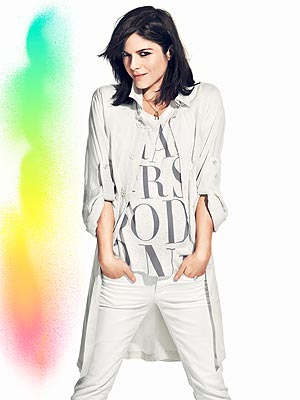 Courtesy H&M
Mom-to-be Selma Blair sure is keeping busy.
The actress, who is due this summer, joined other celebs including Penn Badgley, Ginnifer Goodwin, Akon and Nikki Reed to model the latest H&M's Fashion Against AIDS collection.
In stores starting April 26, it was created to help raise awareness and funds (25% of the sales are donated) for youth HIV/AIDS projects around the world.
"When I was growing up, I thought we were all going to get AIDS — it was this big scary disease, but then it seems like people forgot about it, but the disease is still there and very much part of our lives," shared Blair.
Read More