While her newborn twin daughters may have come a few months early, Glory Johnson is still overjoyed by motherhood — and keeping her fans constantly updated.
The 25-year-old WNBA star's baby girls, Ava Simone and Solei Diem, entered the world on Oct. 12 at only 1 lb., 7 oz., each,  but were originally due in February.
In a new Instagram post, shared Wednesday, tiny Ava rests her head in a knit pink cap.
"The Babies are doing Good!!!" Johnson writes. "While sitting at the hospital, I find myself constant staring, trying to spot out any differences between Ava & Solei . . . In my last post, you can see that Solei's hair is Very Dark, but I wonder what color Ava's hair is going to be??? Black, Brown, or Blonde."
The athlete, who took a season off during her pregnancy, added the hashtags "#MommyLovesYouSoMuch" "#KeepPraying" and "#KeepFighting."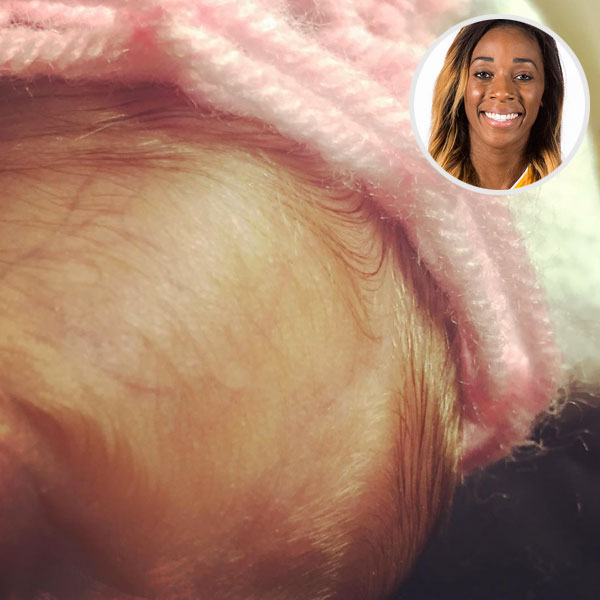 Courtesy Glory Johnson; Inset: Getty