Motherhood looks good on Ginger Zee.
"I am so healthy and happy right now," the Good Morning America meteorologist says in the current issue of PEOPLE.
A positive body image is something that once eluded Zee, 35, who battled anorexia as a young teen. But after going through pregnancy and giving birth to her son Aidan Benjamin in December, Zee looks at her body in a completely new light.
"I think having a baby was a huge part of it because your body changes like crazy. You become someone else," she says. "Yes, you gain weight, but it's for such a beautiful reason. You realize life is a lot more than what you look like."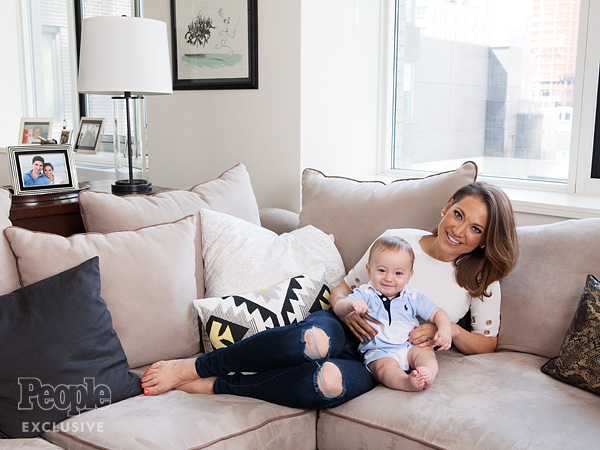 Allison Michael Orenstein